Save Up to $3,000 per Couple on Dozens of 2018 Europe River Cruises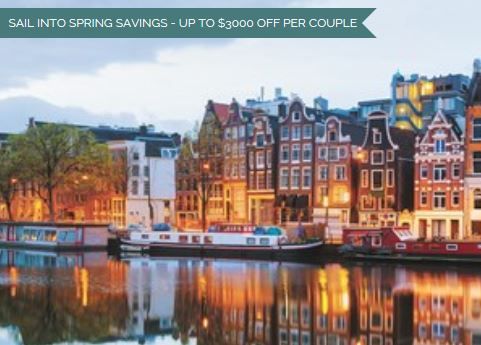 SAVE UP TO $3,000 PER COUPLE ON DOZENS OF 2018 EUROPE RIVER CRUISES
Balcony Suites, Category C & Above
Save $1,000 pp on 7-13-night itineraries
Save $1,500 pp on 14+ night itineraries
Staterooms, Category D, E
Save $750 pp on 7-13-night itineraries
Save $1,000 pp on 14+ night itineraries
These savings apply to select cruises; savings may vary by
...

At Emerald Waterways, when we say all-inclusive, that's what we mean. Pack your bags with ease knowing that whatever your need is... we have you covered. From your meals, to your travel transfers, to your incredible onshore experiences, everything is included in the price of your vacation.
We're passionate about providing our guests with the very best. That's what drives us, cruise after cruise, journey after journey.
The Itineraries
Explore Europe from
...
Multiple dates and itineraries available.